Why Signing A HIPAA Release is an Important Part of Estate Planning
Aug. 16, 2022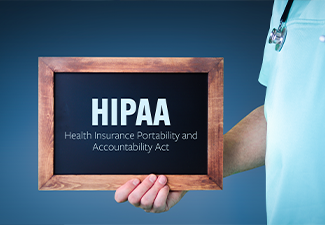 Having control over your health information is important when drafting your estate plan. A HIPAA release is a vital estate planning tool that allows you to set boundaries regarding the use and release of your medical records. Without the HIPAA release, you may leave your family members uninformed about your diagnosis or health condition. An experienced California estate planning attorney can enlighten you about the importance of having a HIPAA release form as part of your estate plan.
At Davidson Estate Law, we're committed to providing strong advocacy and knowledgeable legal counsel to individuals and families in estate planning-related matters. We are available to discuss your personal situation and enlighten you about how HIPAA authorization relates to estate planning. We're proud to serve clients in Oakland, California, as well as Emeryville, Berkeley, Albany, El Cerrito, Richmond, San Francisco and throughout the Bay Area.
Understanding HIPAA
The Health Insurance Portability and Accountability Act of 1996 (HIPAA) is a federal law that provides specific measures for safeguarding the privacy of sensitive health information of patients. The information in a HIPAA authorization form is referred to as "protected information." This includes your name, Social Security number, address, phone number, and health information.
Additionally, the HIPAA rules and regulations consist of three major components: HIPAA Privacy Rules, Security Rules, and Breach Notification Rules.
HIPAA Privacy Rules protect your medical records and other personal health information from being shared with unauthorized individuals and third parties.
Security Rules establish strict standards to prevent hacking or obtaining digitized health records illegally.
Breach Notification Rules require HIPAA-covered entities to provide prompt notification in the event of a breach in protected health information.
An experienced attorney can enlighten you about the benefits of a HIPAA release and help you make intelligent decisions in your estate plan.
Why Is HIPAA Authorization Important in Estate Planning?
Here are some reasons to include the HIPAA authorization in your estate plan:
Your family members can access your health information and medical records.

Your family members may know about your health condition or prognosis and make intelligent medical decisions on your behalf.

Your loved ones can access and settle medical bills associated with your treatments.

Your family members can receive prompt updates about your medical condition.

It allows the trustee to obtain medical information about the grantor in the event of sudden incapacitation.

It absolves the medical provider or hospital from potential liability for disclosing your sensitive medical information.

A HIPAA release can work together with a revocable living trust or advance directive.
Who Needs to Sign a Release?
The following individuals may be required to sign the HIPAA release:
You

Your family members

Your power of attorney

Your personal representative
The form can be signed with or without the presence of a witness. A trusted attorney can help you understand the vital details to include in your HIPAA authorization and who may have access to certain health information.
Helping You Build a Comprehensive Plan
Organizing your affairs and planning for an uncertain future can never be done too early. Should you become incapacitated, critically ill, or otherwise unable to act, your loved ones can benefit from knowing your medical condition to make intelligent medical decisions on your behalf with health information from a HIPAA release. A skilled estate planning attorney can educate you about your legal options and determine the right estate plan for you.
At Davidson Estate Law, we have devoted our careers to advising and guiding clients in the legal matters of estate planning. As your legal counsel, we can evaluate your possible options and enlighten you about HIPAA authorization and why you should include this vital document in your estate plan. Also, we will work meticulously to address your needs and concerns and help you in the best way possible.
Contact Davidson Estate Law today to schedule a simple consultation with an experienced estate planning attorney. We're proud to serve clients across Emeryville, Berkeley, Albany, El Cerrito, Richmond, San Francisco and throughout the Bay Area.