Common Misconceptions About Probate
June 21, 2023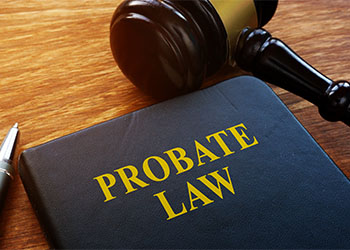 Probate can be confusing and costly, and it is likely the last thing you want to think about after losing a loved one. However, some myths prevail that may make probate seem even more daunting than it is. A probate attorney can both help you understand probate and support you through the process.
Serving Oakland, California as well as Walnut Creek, Berkeley, San Francisco, El Cerrito, Alameda, and other parts of the Bay Area, we at Davidson Estate Law are here to help you with any questions you have about probate in California. Reach out to us for legal support today.
Common Misconceptions
When dealing with probate, understanding the process, your expectations, and the facts will make all the difference in your situation. We strive to give you straightforward facts about probate, and we work to clear up any and all misconceptions.
Myth 1: If I have a will, my estate won't go through probate.
This is not necessarily the case. In California, if your probateable assets are under $184,500, your family members can use "small estate affidavits" and will not need to wait for the probate of your will to collect certain assets.
However, if you have more than $184,500, and you do not have a surviving spouse, your estate will go through probate. Your will also goes through probate in other instances, such as if you have any outstanding debts. If you have not named an executor, an administrator will be selected by the court to distribute any assets among heirs and pay creditors.
Myth 2: Probate means that the state is getting all my assets.
The point of probate administration is to divide the decedent's property among the heirs and to pay creditors. After all debts have been paid, any remaining assets will only be granted to the state if absolutely no heirs can be located. This is very rare.
Myth 3: Estate taxes will consume most of my estate.
As outlined above, only large estates (Over $12.95m as of 2023) owe federal tax. And, luckily, California does not impose its own estate tax.
Myth 4: I don't need an attorney to go through the probate process.
While you can go through the process without a probate attorney, an attorney can help you navigate certain complicated cases outlined above. If the decedent's estate is large or the will is contested, an attorney can argue on your behalf and advise you if you happen to be the executor. An attorney can also help you deal with creditors if an estate has debts.
Finally, if you are thinking of setting up an estate plan, an attorney can help you ensure that your beneficiaries get certain assets without having to go through probate. A probate attorney can help you set up a living trust, which allows you to bestow property onto a beneficiary without that property being subject to probate.
Contact an Experienced Probate Attorney Today
Following in his father Steven E. Davidson's footsteps, Eric E. Davidson at Davidson Estate Law tailors his services and advice to each family's unique situation. A family-oriented probate attorney with extensive training in estate planning, Eric is dedicated to advocating for your family's best interests and will work with you to meet your goals. If your loved one's estate is going through probate or you need estate planning advice in Oakland, California, contact us today for a consultation. 3