What Is The Process For An Estate Plan?
Oct. 24, 2021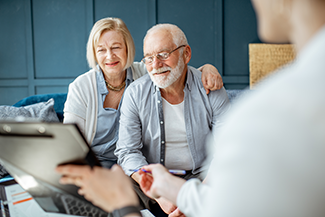 Everyone needs an estate plan to protect their property and their loved ones. Contrary to popular belief, you can benefit from having an estate plan even if you do not have significant assets. In fact, individuals should start thinking about crafting an estate plan at an early age. However, according to the American Association of Retired Persons (AARP), nearly half of all Americans do not have any kind of plan in place.
The process of creating an estate plan can be complex. That's why it's in your best interest to contact a lawyer in the Bay Area to guide you through every step of the process. Speak with our attorneys at Davidson Estate Law to discuss your situation. We represent clients in Oakland, Berkeley, San Francisco, and the rest of the Bay Area.
What Is Estate Planning?
Estate planning means setting up a plan that names heirs and beneficiaries who will receive your assets in the event of your incapacity or death. Essentially, an estate plan allows you to control how your property and assets will be distributed to your beneficiaries in the event of your death, and provides instructions for handling your affairs in the event of your incapacity.
Crafting an estate plan essentially means being prepared for both the unexpected and the inevitable. When planning for the future, it is vital to understand the estate planning process in California before you begin the journey.
What Should I Consider When Drafting an Estate Plan?
The process of drafting an estate plan in California involves numerous steps. Make sure you consider the following:
The goals that you would like to achieve - Think about the objective of your estate plan. For example, your primary goal may be to protect your assets, avoid probate, provide for your family, or prepare for your incapacity.

Listing your assets - The second step is to identify the assets that you would like to include in your estate plan.

Identifying your debts, if any - If you have any debts, including credit cards, mortgages, loans, or unpaid taxes, identify the assets that would be utilized to satisfy those debts in the event of your death.

Identifying your beneficiaries - When determining who will receive your assets in the event of your passing, think about the people who depend on you financially.

Determining if any of your heirs have special needs - If any of your heirs, including children or grandchildren, have special needs, you may need special strategies that can help care for your loved ones with disabilities or other special considerations.

Appointing individuals to make financial/legal decisions - You may need to designate an individual who would make financial and legal decisions on your behalf with respect to your property.

Identifying who will make healthcare decisions - It is equally important to think about who will make decisions about your medical treatments and healthcare if you become incapacitated.

Your preferences for a funeral and disposition of remains = You may utilize your estate plan to outline your preferences for the disposition of your remains and your funeral.

Your need for a business succession plan - If you own a business, you may need a succession plan to determine who will own the business after your passing and provide a smooth transition of power.
Getting the Experienced Legal Support You Need
While the process of creating an estate plan can seem overwhelming, you can benefit from drafting a well-rounded estate plan to protect your loved ones and your assets in the event of your incapacity or passing. Because the process is confusing and involves many legal nuances, consider consulting with an experienced lawyer. Contact our estate planning lawyers at Davidson Estate Law in Oakland, California, to discuss your unique situation. We provide legal assistance to clients in Oakland, Walnut Creek, El Cerrito, San Francisco, Berkeley, Alameda, and neighboring areas in California.