Estate Planning Terms to Know
Jan. 23, 2022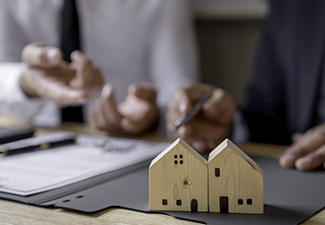 Settling a decedent's final affairs and distributing assets without a detailed estate plan can present different challenges. Whether you have a small or large estate or a concise end-of-life care plan, having a properly drafted estate planning document is essential to protect your assets, property, finances, investments, surviving loved ones, and prepare for an uncertain future. An experienced California estate planning attorney can enlighten you about estate planning terms to know.
For over 45 years, we have given knowledgeable legal guidance and brilliant advocacy to clients across the Bay Area in estate planning-related matters, including wills, living trusts, and advance directives. Our trusted team can seek to discuss your unique situation, help enlighten you about how estate planning works, and the essential terms to know. We're proud to serve clients in Oakland, Walnut Creek, Berkeley, San Francisco, El Cerrito, Alameda, and throughout the Bay Area, California.
Why Estate Planning is Important
Estate planning is the process of making a plan in advance regarding who will receive your assets, how assets should be transferred to inheritors upon your death or after sudden incapacitation. Estate planning is important due to the following reasons:
It protects your assets

It ensures that your surviving loved ones are catered to

It allows you to choose your personal representative

It provides control over who inherits your assets

It protects and provides for minor children

It helps heirs and beneficiaries avoid estate and gift taxes

It reduces the amount of taxes on your estate

It avoids family disputes or conflicts over asset distribution

It protects assets from creditors and frivolous lawsuits

It avoids the expensive and lengthy probate process

It prevents you from dying intestate (without a will)
An experienced attorney can enlighten you about the California estate planning process and some important terms to know.
Important Terms to Know
Knowing the terms used in estate planning is vital to understanding the process. Here are some terms used in California estate planning matters:
Decedent: A person who has died – a deceased person.
Estate: The total amount of assets, debts, and liabilities held by a person at the time of death.
Probate: Probate is a court-supervised process required to determine whether a will is valid and to settle the final affairs of the decedent. It involves gathering assets and property, paying debts and taxes, and transferring remaining assets to beneficiaries and heirs.
Intestate: The situation whereby a person dies without a valid will. In such situations, the decedent's estate will be distributed under the state's intestacy law.
Will: A legal document that contains detailed instructions regarding the legal and financial wishes of a person and how the estate should be administered – or assets distributed to inheritors – upon death.
Trust: A trust is a fiduciary relationship whereby a person (grantor) appoints another person (trustee) to manage final affairs and distribute assets to beneficiaries upon death.
Beneficiary: A person who receives benefits of property from an estate, will, trust, or other legal contracts.
Executor: A person named in a will – or appointed by the court – to administer the decedent's estate under the terms of the will.
Powers of Attorney: A power of attorney is a legal document that gives a person (the agent or attorney-in-fact) the legal duty, authority, and power to act on another person's behalf (the principal) in financial, legal, tax, property, and healthcare matters.
Advance Healthcare Directive: An advance care directive is a legal document that allows you (the principal) to make decisions about your preferred medical treatments and procedures in advance, should you become incapacitated, disabled, critically ill, or otherwise unable to make such decisions by yourself.
Guardianship: Guardianship is a relationship created by state law, in which a court grants a person (the legal guardian) the duty and power to care for another person. The legal guardian will be responsible for making crucial decisions about the well-being, health, and finances of the incapacitated adult or minor child.
Conservatorship: A conservatorship is a legal proceeding where a judge evaluates the vulnerability of an adult (conservatee) and appoints a responsible person (conservator) to help manage property and financial affairs.
Hire an Experienced California
Estate Planning Attorney
Planning for future uncertainties can never be too early. If you become incapacitated, disabled, critically ill, unavailable, or otherwise unable to voice your opinion, your family members can benefit from knowing your true wishes. An experienced estate planning attorney can help protect your property, assets, interests, and help decide the ideal estate plan that best suits your unique needs.
At Davidson Estate Law, we have the resources, diligence, and expertise to assist and help guide clients in various estate planning legal matters.
Using an in-depth understanding of California estate planning and probate laws, our team can work intelligently with you to address your needs and concerns to help craft a strategic solution to protect your estate.
Contact Davidson Estate Law today to schedule a one-on-one consultation with an experienced estate planning attorney. Our dedicated team has the detailed legal counsel and reliable advocacy you need to make informed decisions in your estate plan. We're proud to serve clients in Oakland, Walnut Creek, Berkeley, San Francisco, El Cerrito, Alameda, and throughout the Bay Area, California.