Dispelling Estate Planning Myths
March 4, 2022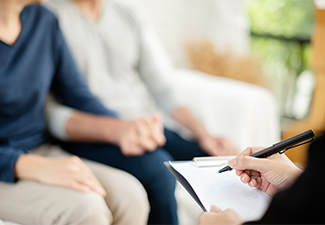 When people hear the word "estate," they often imagine homes behind guarded gates and luxury automobiles traveling the state's highways and byways, and they conclude that the term "estate planning" applies only to those fortunate few. This, however, is far from reality.
Anyone who works for a living and accumulates assets (such as a bank account, home, cars, furniture, treasured mementos including photo albums and videos, or even collections of coins or artwork) is someone with an estate.
The basic building block of estate planning is a will, a document that basically designates who gets what when you pass away. Even when it comes to wills, however, surveys show that only between 30 and 40 percent of Americans even have one. In short, many people put off estate planning until the last moment or never even get around to it.
Misconceptions abound when it comes to estate planning, but estate planning is something that should be done as soon as possible, not only for the sake of your loved ones but also for you. You can never be too young or too old to create an estate plan – but you can be too late.
For more than 25 years, Davidson Estate Law has been guiding and helping people in Oakland, California, and throughout the Greater Bay Area, including San Francisco, Berkeley, Walnut Creek, El Cerrito, and Alameda, create comprehensive estate plans to provide peace of mind about the future for themselves and their loved ones.
Contact us today to start your estate plan or to revisit whatever plan you have thus far created to make sure it covers every possibility.
Common Misconceptions About Estate Planning
Here are some of the more common misconceptions about estate planning and why they're false:
"Estate planning isn't necessary until you retire." This assumes that nothing is going to happen to you before you retire. We all know that tomorrow is not guaranteed. If for some reason you become incapacitated before or after retirement, your family and loved ones will have to get a court to declare you legally incapacitated before they can take control of your financial assets. Estate planning would take care of this possibility with a living trust or a power of attorney, or both. If you die without a will or trust, a probate court will decide who gets what of your assets.
"I don't have enough assets to create an estate plan." Think again. Everything you own in your own name is part of your estate. Assets held jointly, such as a home with your spouse or a life insurance policy with a designated beneficiary, are exempt from probate proceedings, but everything else will be subject to the dictates of a probate court unless you have a will or trust.
"I'll just download a form online, fill it out, and everything will be fine." While it's true that you can download a simple form for a last will and testament and fill it out, this does not necessarily cover all your estate planning needs. Unless you are super meticulous in filling out the form, you may inadvertently miss assets that will then be subject to the dictates of a probate court. A simple will also does not address the possibility of your own incapacitation and the question of who will be empowered to take care of your financial matters.
"If I don't have a will, my family will just divide everything among themselves." As mentioned previously, without a will, your estate and assets will be subject to division by a probate court which will use the laws of intestacy to decide who gets what.
An estate plan is not only for designating who gets what. Though taking care of your loved ones when you're gone is certainly a major goal of creating a will or living trust, there are other potential events in life that you need to consider.
We've already mentioned that your incapacitation could force your family to go to court to get permission to handle your finances, but what if you're incapacitated and unable to express your medical treatment options? You can spare your family the agony involved in agreeing on how you should be treated by creating a living will and advance healthcare directive. You can name a healthcare agent to voice your medical treatment choices to your physician if you are unable to do so yourself.
Getting the Experienced Legal Counsel You Need
Estate planning should be comprehensive, taking into consideration not only the needs of your loved ones when you're gone but also your own needs to have persons in place to make decisions when you cannot.
Estate planning is also not static. Whatever you've created in terms of estate planning should be periodically reviewed. Your life changes, and your estate planning instruments should reflect those changes.
If you're in the Greater San Francisco Bay Area, including Oakland, San Francisco, Berkeley, or elsewhere, rely on Davidson Estate Law to help you create – and review and revise when necessary – estate planning instruments that provide ultimate peace of mind for you and your loved ones.